Aussie Tool Boxes fabricate high-quality tool boxes to suit the requirements of many industries, below are our standard range of aluminium tool boxes and we are able to build these boxes at any length you require up to 2400mm long.
All tool boxes in our standard range are manufactured from;
2mm marine grade tread plate aluminium (checker plate aluminium)
Fitted with full-length stainless steel piano hinges fixed with stainless steel rivets
Weather resistant locks
Pinch weld dust and water sealing
Quality gas struts are fitted to all our tool boxes as required.
Adjustable shelving is available, or we able to custom build shelving to suit your needs. We can also fabricate aluminium tool boxes to your own design and would be pleased to provide a quotation.
Please call for pricing on our standard range, all tool boxes are made to order, and lead times vary according to current work load.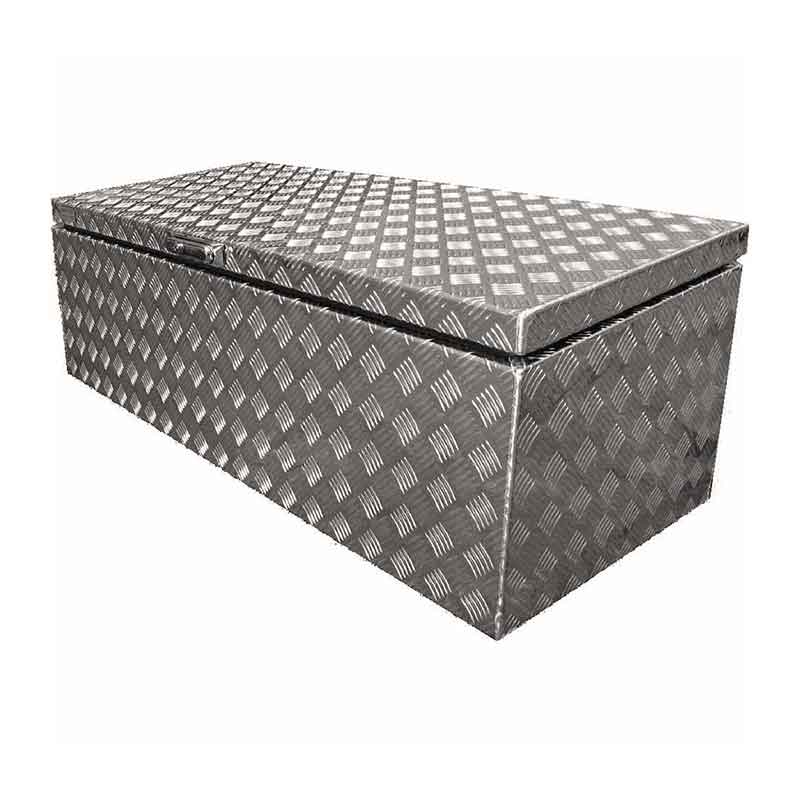 Sloped Rectangle Tool Box
Rectangle Tool Box
Flat angled lid – 50mm Slope
Dimensions (LDH): Up to 2400 mm x 500 mm x 430 mm
Product Code: REC/FL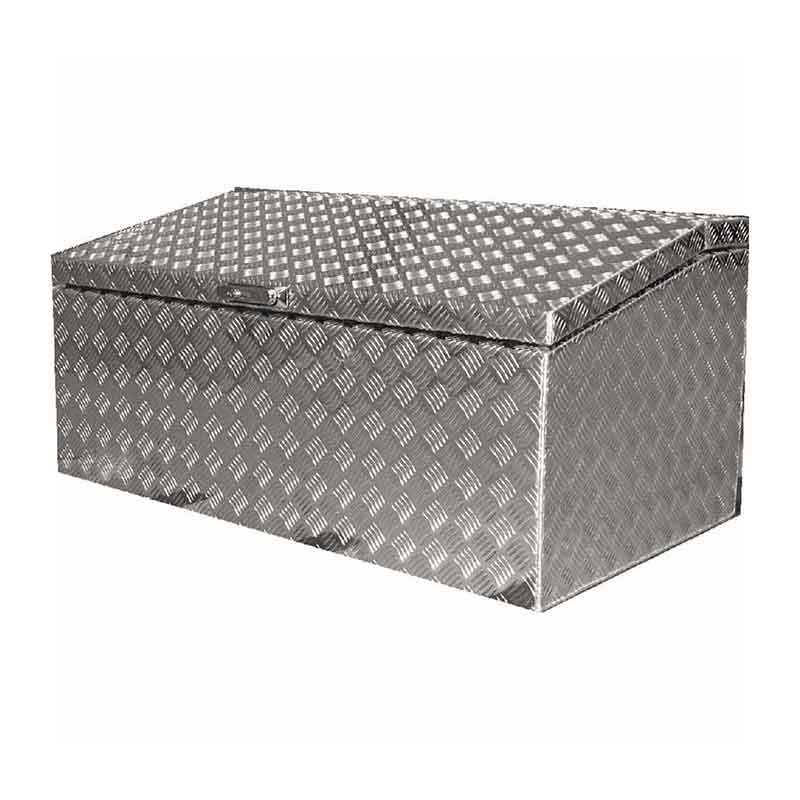 Rectangle Tool Box
Flat angled lid – 50mm Slope
Dimensions (LDH): Up to 2400 mm x 500 mm x 430 mm
Product Code: REC/SH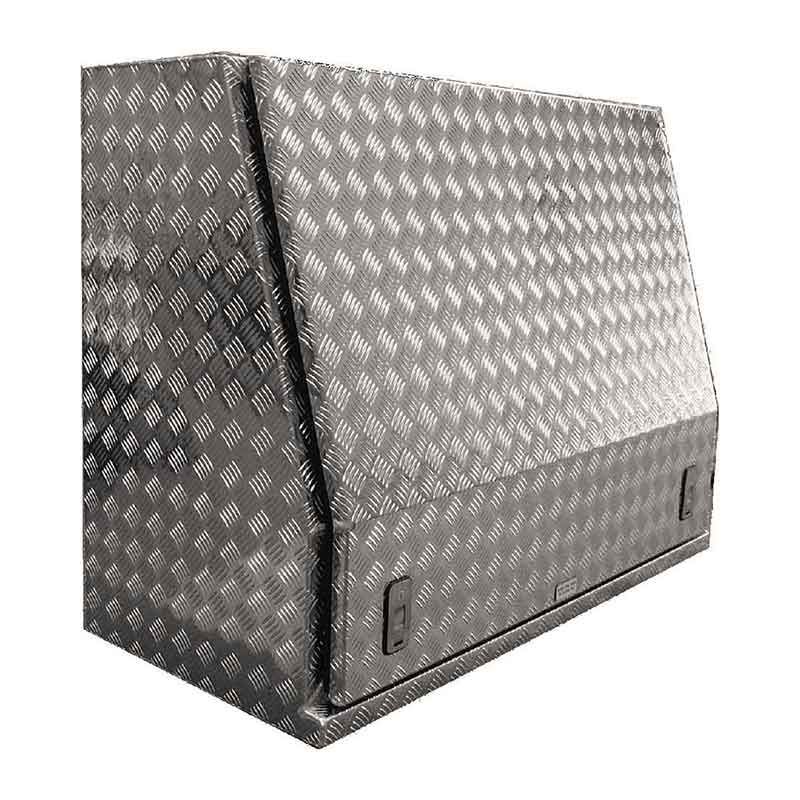 Upright Lift-up Front Tool Box
Upright tool box with full height lift-up door
Dimensions (LDH): Up to 2400 mm x 550 mm x 800 mm
Product Code: UPR/STD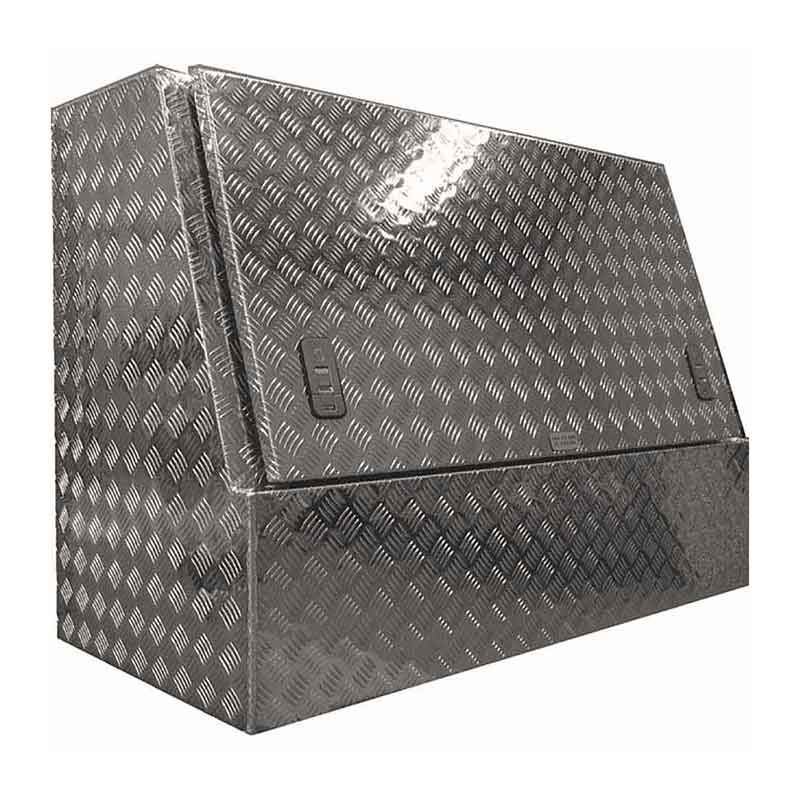 Upright Full Front Fixed Bottom
Upright tool box with short lift-up door
Dimensions (LDH): Up to 2400 mm x 550 mm x 800 mm
Product Code: UPR/FIX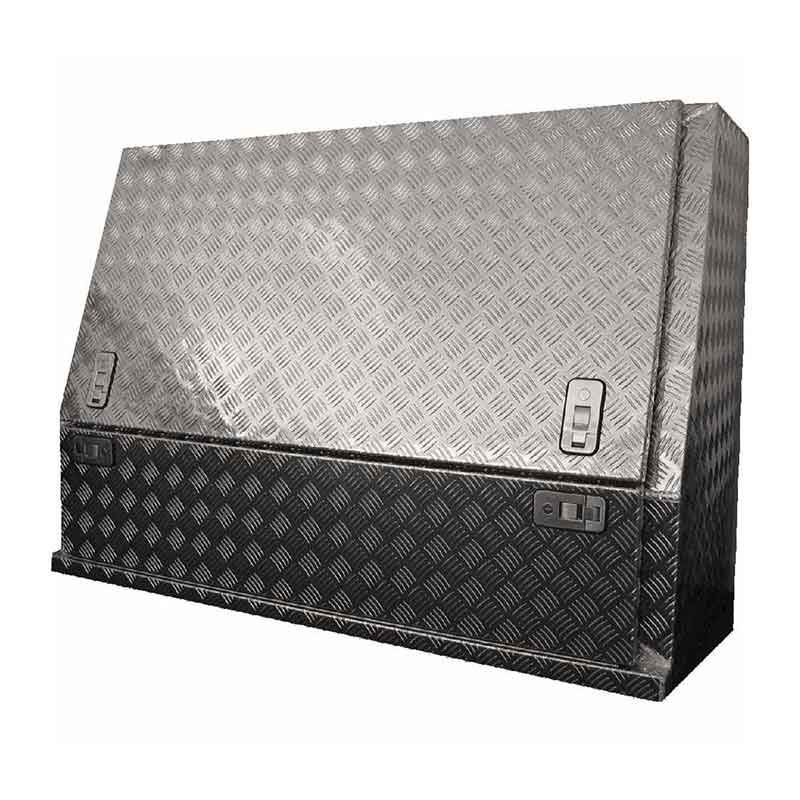 Upright Split Front Tool Box
Upright tool box lift-up top door, and drop down bottom door
Dimensions (LDH): Up to 2400 mm x 550 mm x 800 mm
Product Code: UPR/SPLIT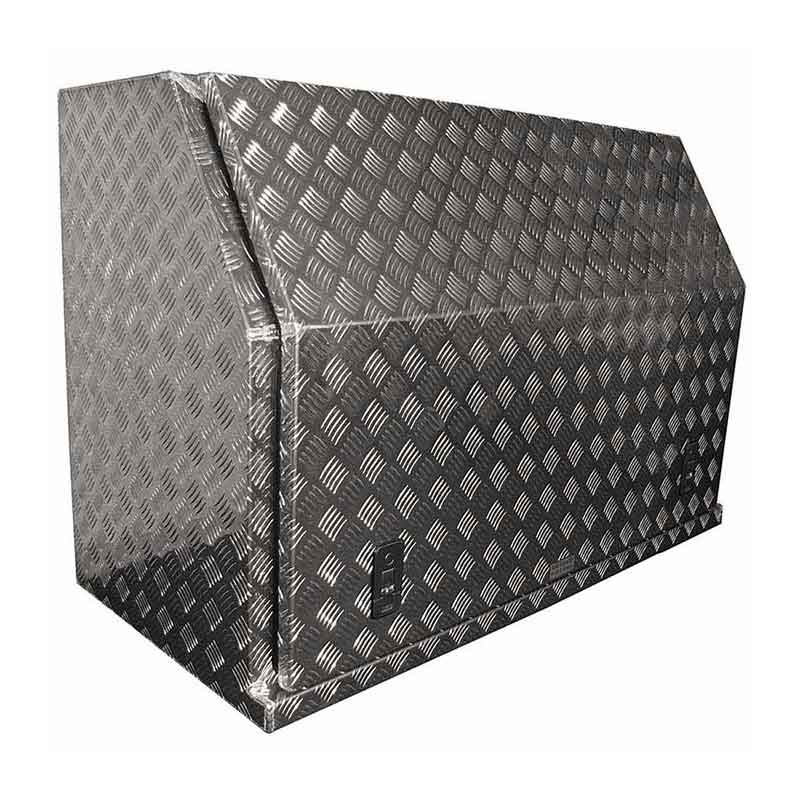 Upright tool box lift-up top door, rake back beings at 500mm up from bottom instead of 300mm
Dimensions (LDH): Up to 2400 mm x 550 mm x 800 mm
Product Code: UPR/ALT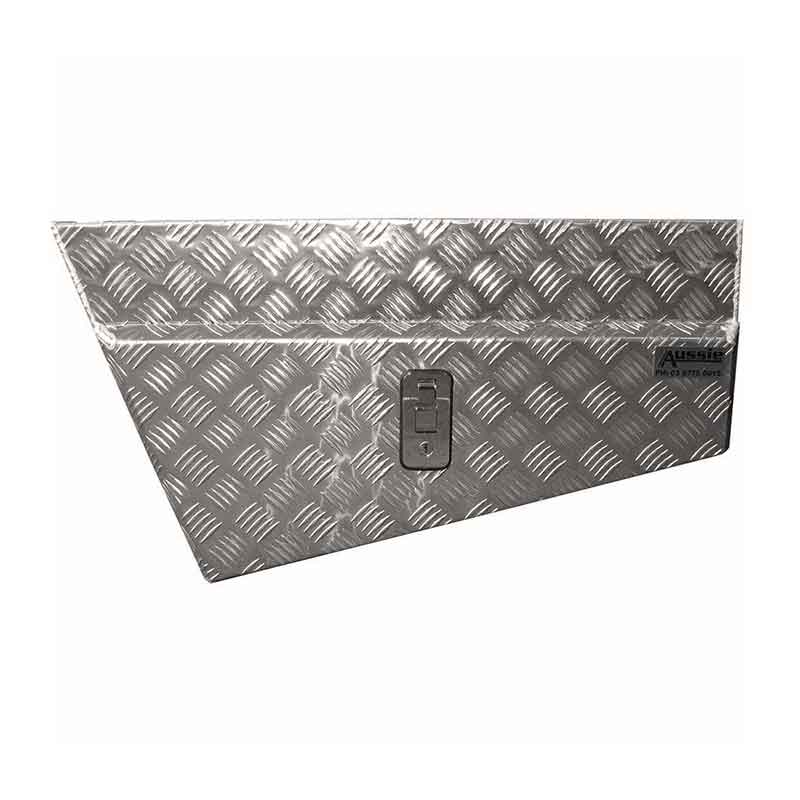 Dimensions (LDH): 750 mm x 250 mm x 400/250 mm rear Product Code: UNDERBODY4WD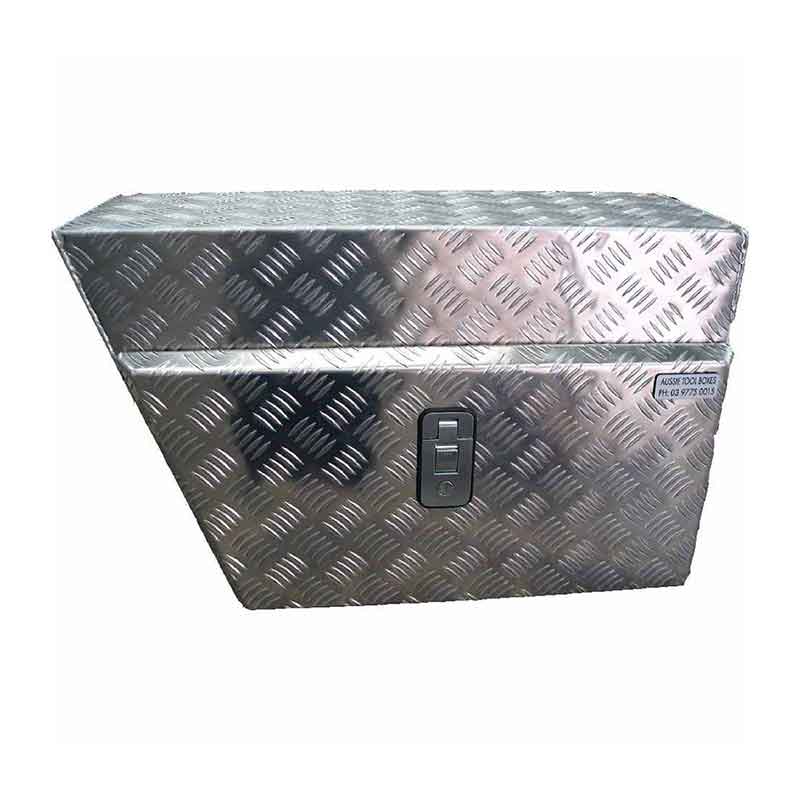 Dimensions: 750 mm x 250 mm x 400 mm Product Code: UNDERBODY